Are you wanting to renovate your kitchen countertops and love the look of marble? Are you uncertain if marble is the right choice for you and your family? There's such a natural beauty to marble that's impossible to replicate with man-made counters. That's why many homeowners choose it over other options, but how do you know if it's the right countertop for your home? Listed down below are all the things you'll need to know about this material. Keep reading to learn all about it!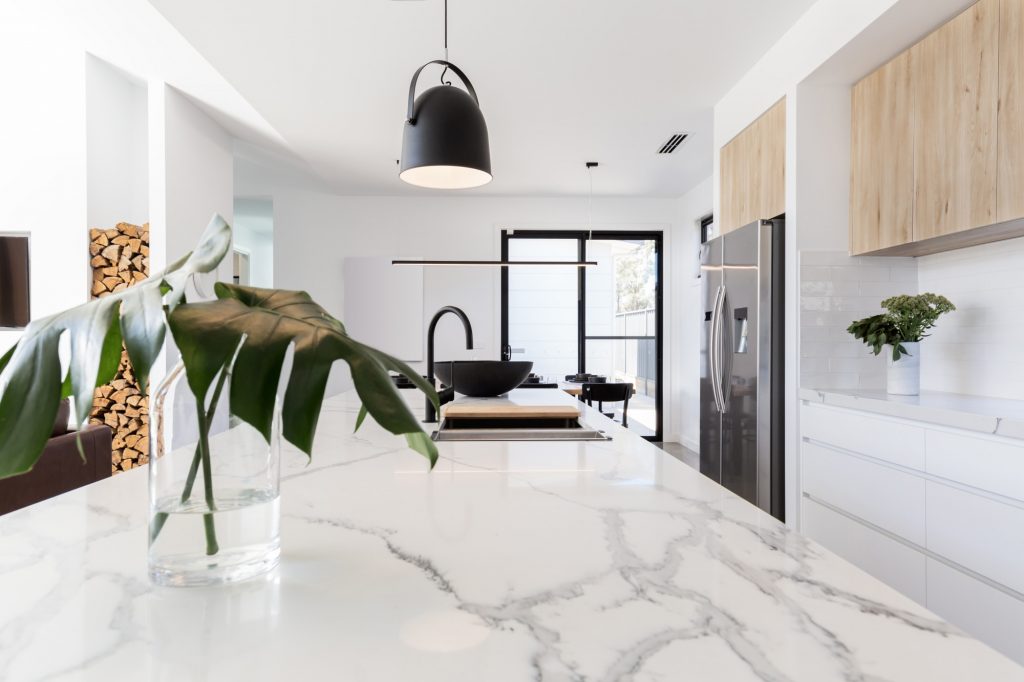 Variety of Colors and Textures
One of the best things about using a marble slab for countertops is the fact that there's such a wide variety of it available. It's easy to find a type of marble that suits your home, whether you want earthy greens or warm beige colors. The type of texture varies as well, so it's good to take some time to look at all of your options before making a choice.
Although there are so many types of marble to choose from, white Calacatta marble is often seen as the best type for countertops. This is because it's both stronger and more resistant than other types of softer marble.
Vulnerable to Stains and Acids
If you love to use staining ingredients like wine or acidic ones like lemons, you'll want to be extra careful with marble. The natural properties of the stone make marble react with these types of liquids. Stains are tricky to get out and acids cause a chemical reaction that'll end up leaving a stain.
This makes it a little more difficult to keep the tops of your counters clean, but it's also a preventable problem. By getting your marble countertops sealed, they'll be far more resistant to any vulnerabilities.
Instead, they'll stay vibrant and beautiful!
When people often think of cultured marble as a counter material, they think of something expensive. It looks gorgeous, so it must cost a hefty price. However, this is not the case.
Marble is one of the cheapest varieties of natural rock on the market. This makes it a perfect addition to your home without breaking the bank!
A lesser-known quality of marble is the fact that it's always cool to the touch. When you're in the middle of a heatwave, it's nice to have a cool countertop available for your favorite frozen treats.
The best part is that you can place hot pans on the marble without any problems since the marble absorbs the heat without allowing it to linger.
It's always a good idea to place a bit of extra protection when you can, but that's not always possible. If you need to get that pan of cookies out pronto, there's nothing wrong with placing it on the marble counter.
Choosing Marble Counters Turns Your Kitchen Into a Luxurious Palace
There's nothing quite like stepping into a kitchen with marble counters. It makes the entire atmosphere feel elevated and beautiful. It also makes it a joy to cook dinner every single night.
If you love the look of marble, then it's something you should choose above all other countertop materials!
Ready to start your next kitchen renovation? Contact us today and we'll help you!